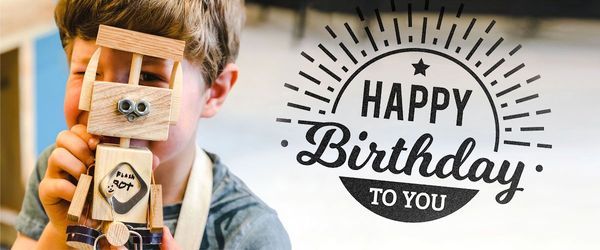 Description
To help you celebrate your mini-maker's birthdays at home, Ash & Co have a special offer for you. You can now have six or more kits delivered straight to you or your friends and family for a virtual maker party and they will also include a free gift for the birthday girl or boy - one of our lovely wooden mallet making kits worth £20.
To take up this offer just email Amanda at hello@ashandcompany.co.uk with your request and let them know it is for a birthday celebration.
*Please note, due to Covid-19 the below offering is curently unavalible until gudience changes*
We know it has been tricky to celebrate this year with very limited options for kids birthday parties. And whilst Ash & Co Woodwork are not able to offer a full party service with catering, they are excited to be able to offer exclusive use of our Mini-Maker sessions to small groups again.
Suitable for ages 5+, they can host a small but uniquely creative party where kids build their very own wooden characters or cars in our workshop.
The cost for exclusive use is £175 and you can either bring a group of six or you can book all five of our 'bubble' bench spaces.
A group of six must also include supervising adults and this group may socialise / work together during the workshop.
A booking for all of the bench spaces will allow for up to 10 children and five adults (two kids and one supervising adult per bench space) and guests will be required to follow the social distancing rules whilst in the workshop.
You have the choice of start times from 10am, 1pm or 3.30pm.
They are pleased to be able to offer FREE personalised printable invitations for your party too!
Please visit their wesite for futher information and saftey guidence.